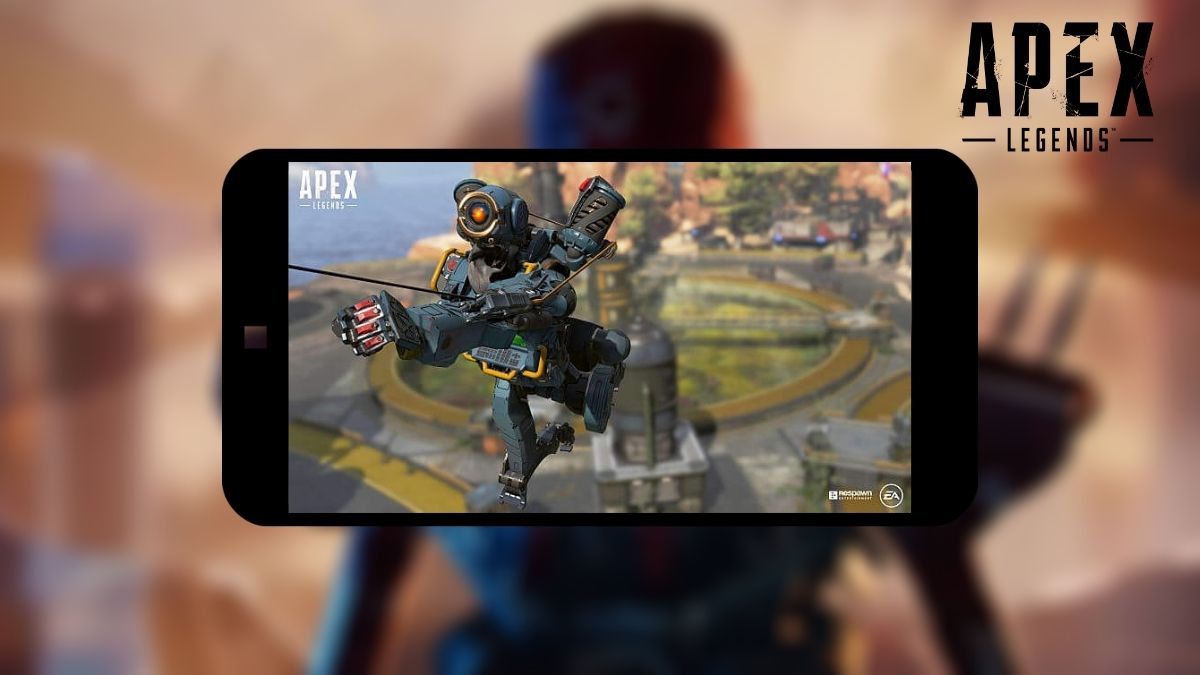 Respawn's Apex Legends is one of the best battle royale games right now. Things got even more exciting when EA announced its plan on porting the game to mobile. Apex Legends already has millions of players worldwide because of its fast-paced gameplay. Now, the studio wants to grab even more players with Apex Legends Mobile.
Ever since EA announced Apex Legends Mobile, players are eager to learn anything about the game's development. That's why, in this post, we've gathered all the Apex Legends Mobile leaks regarding its release date, Soft Launch, etc. So, let's jump in straight to the good stuff.
Apex Legends Mobile Release Date: Third Quarter Of 2021
EA's Apex Legend Mobile is expected to release during the third quarter of 2021. However, officially, there isn't any particular release window for the battle royale game.
Initially, EA wanted to release Apex Legends Mobile by the end of 2020. In an online interview from June 2020, we can see EA's CEO saying that they plan on releasing Apex Legends for Android and iOS by the end of 2020.
Unfortunately, the COVID-19 pandemic affected the development of the game. That's why the release date for Apex Legends was pushed back to 2021.
Apex Legends Mobile Beta
Recently, video game industry specialist Daniel Ahmad confirmed that Apex Legends would get a soft launch in China in the next three to four months. After that, by the end of 2021, EA and Respawn Entertainment would release the game in other regions.
We already know that "Apex Legends" is arriving on Nintendo Switch on March 9, 2020. EA wants to grab more players on every platform by porting it to Nintendo and Mobile. Now that Apex Legends Nintendo is becoming a reality, the next step for EA is Apex Legends Mobile.
Apex Legends Mobile Developer
According to recent reports, Tencent, the Chinese Conglamorate, is developing Apex Legends Mobile for EA. However, the leaks state that Tencent is working on Apex Legends Mobile under the supervision of Respawn, the original developer of Apex Legends.
Tencent's inclusion in the development means that Apex Legends Mobile might face trouble releasing in countries like India. Last year, the Indian Government banned PUBG Mobile, also developed by Tencent, due to privacy concerns. So it's understandable why Respawn is overseeing the Apex Legends Mobile's development. That way, there are high chances of Apex Legends Mobile getting a green chit from the Indian Government.
Apex Legends Mobile Requirements
Apex Legends is free on consoles and PC. So, it's safe to assume that Apex Legends Mobile will also be free-to-play. Of course, there will be microtransactions for weapon and character skins, but similar to PUBG Mobile and COD Mobile, the game will be free to download.
Right now, there aren't any official specification requirements for Apex Legends Mobile. However, the latest IGN India's report speculates that Apex Legends Mobile would require Snapdragon 625 chip or higher for Android. On iOS, the A11 Bionic chip or higher would be sufficient to run Apex Legends Mobile.
In short, if your device runs PUBG Mobile or COD mobile at high settings, you might be able to run Apex Legends Mobile as well.
Gameplay & Maps
Apex Legends' most favorite map is Kings Canyon. So, it's possible that the mobile port of the game could also feature the same map with some modifications. Other than that, all the Apex Legends characters will be available in the mobile version.
At this point, it's hard to say if the developers will release all Apex Legends' characters at once. Nevertheless, we'll update this post when we get some new information on Apex Legends gameplay and maps.
So, that's all we know about Apex legends Mobile. We'll hopefully get more information on the game through more Apex Legends Mobile leaks. And we'll update the article accordingly, so keep on watching out this space for more!
The post Apex Legends Mobile: Release Date, Beta, Requirements & More appeared first on Fossbytes.