Xfce is one of the best desktop environments, which is lightweight, fast, and user-friendly. Several popular Linux distros ships Xfce desktop by default or offer a separate image with Xfce such as MX Linux, Kali Linux, Xubuntu, Fedora Xfce spin, and Manjaro Xfce.
Currently, Xfce 4.14 is the most recent stable version, which arrived last year after a gap of more than four years. Continuing the regular development cycle, André Miranda, one of the core developers of Xfce, has now announced the first preview release of the upcoming Xfce 4.16.
As per the Xfce release model, Xfce 4.16pre1 is the first development release that will lead to Xfce 4.16, the next stable version to supersede v4.14. Let's see what new features and improvements are coming in Xfce 4.16:
Xfce 4.16: A Lightweight Desktop Environment For Linux
Starting with the most important update, Xfce has dropped a lot of code owing to the removal of support for GTK2 UI toolkit. With v4.16, it has fully started to support the latest GTK3 for modern user interface and better maintainability.
Subsequently, along with UI toolkit, v4.16 has also introduced new icons for all core applications to extend Xfce visual identity.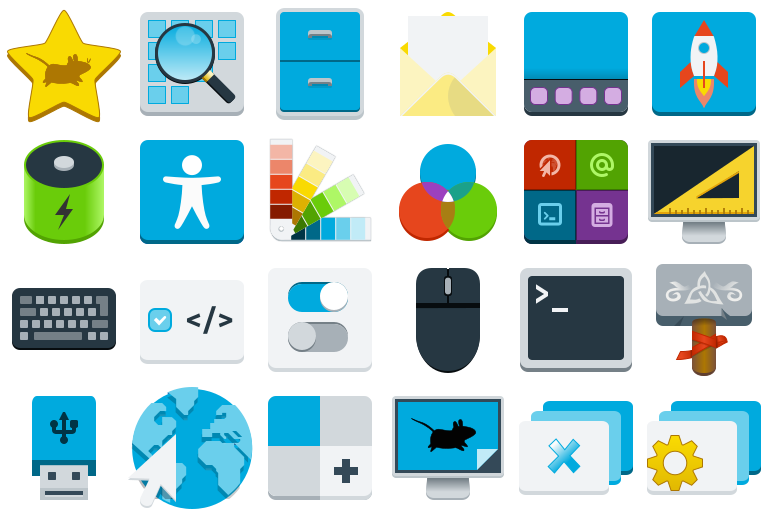 Not just icons, Xfce has also redesigned its "About Xfce" dialog that contains general information about the system.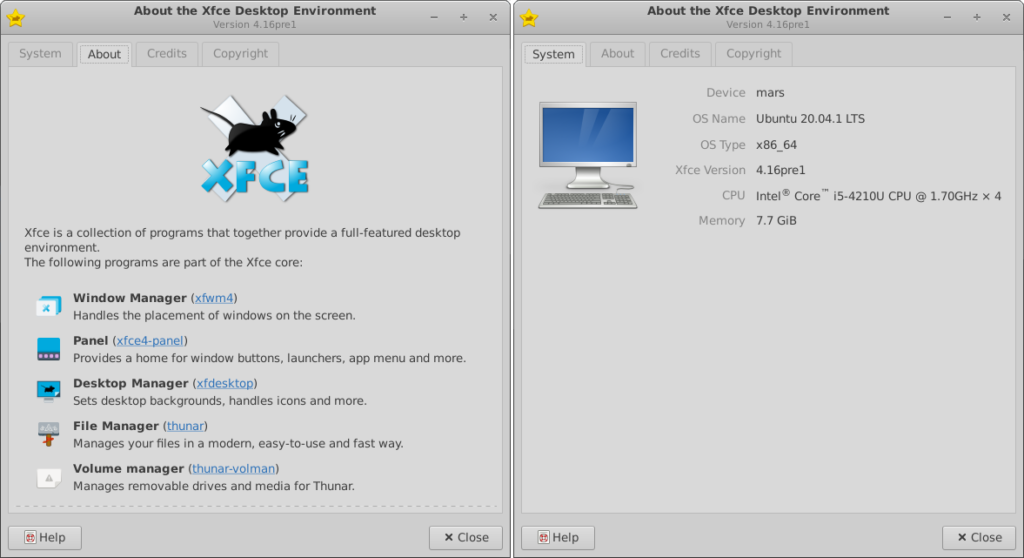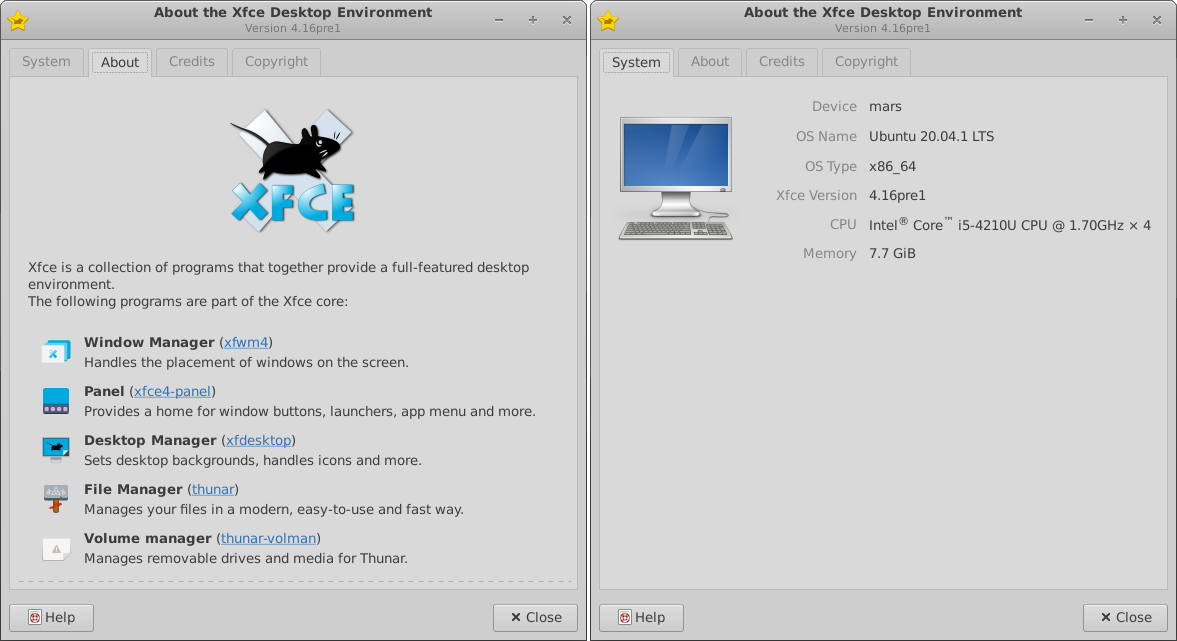 Furthermore, Xfce has finally adopted the client-side decorations (CSD) concept for its settings dialogs and merged "Mime Settings" and "Preferred Applications" into a new "Default Applications" dialog.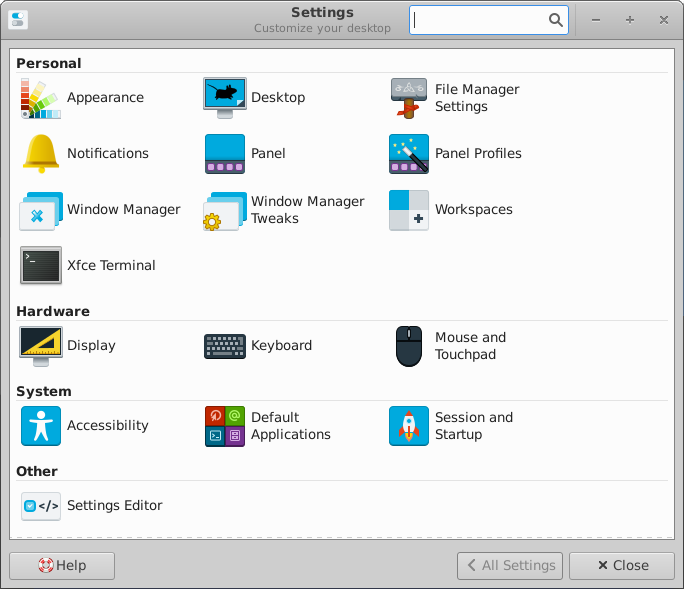 Another important enhancement that will please Xfce fans who have always wanted options for screen setting is the support for fractional scaling with XRandR config utility. You can now set your own fractional scaling using the "Custom" entry or use predefined options such as 1x, 1.5x, and 2x.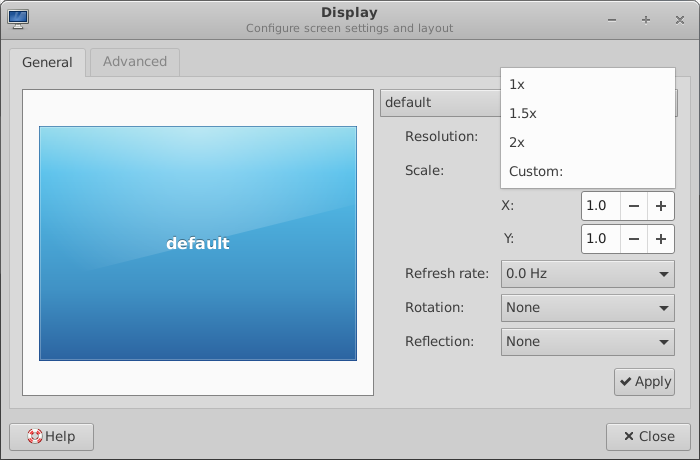 Among the other changes, here I'm listing all key improvements of Xfce 4.16:
New status tray plugin
Dark theme for Xfce panel
Pausing support while copying and moving within the Thunar file manager
The Window list now supports "launching a new instance" of an application in the right-click menu
The Workspace switcher can optionally show numbering for workspaces
When And How To Get Xfce 4.16?
As of now, if you want to test the first preview version 4.16pre1, you can either manually compile tarballs or use xfce-test environment.
However, Xfce 4.16pre2 and pre3 is also scheduled to be released in the coming months. And if all goes well, the final stable version of Xfce 4.16 will also be released in the month of November.
The post Xfce 4.16 Linux Desktop: What's Coming In The Next Stable Release? appeared first on Fossbytes.