When it comes to the best cars under Rs 6 lakh for the high daily driving requirements of more than 1,000 km per month, petrol cars with CNG options are the best choice. Today, we will be exploring the best cars under Rs. 6 lakh in India that offer great value for money, performance, and fuel efficiency so that one can use them for their daily usage without any problem.

We have chosen three main cars, Maruti Suzuki Wagon R, Tata Tiago, and Maruti Suzuki Celerio. We will be taking a look at the best value for money variant of each of these cars. Both cars from Maruti Suzuki come with a factory-installed CNG option, but with advancements in the aftermarket CNG, cars with no CNG options like Tata Tiago can be retrofitted with a cylinder to return excellent fuel efficiency. As for the question of engine warranty being voided due to aftermarket CNG installation, we will also provide you with a solution for the same.
Best Cars Under Rs 6 Lakh: Maruti Suzuki Celerio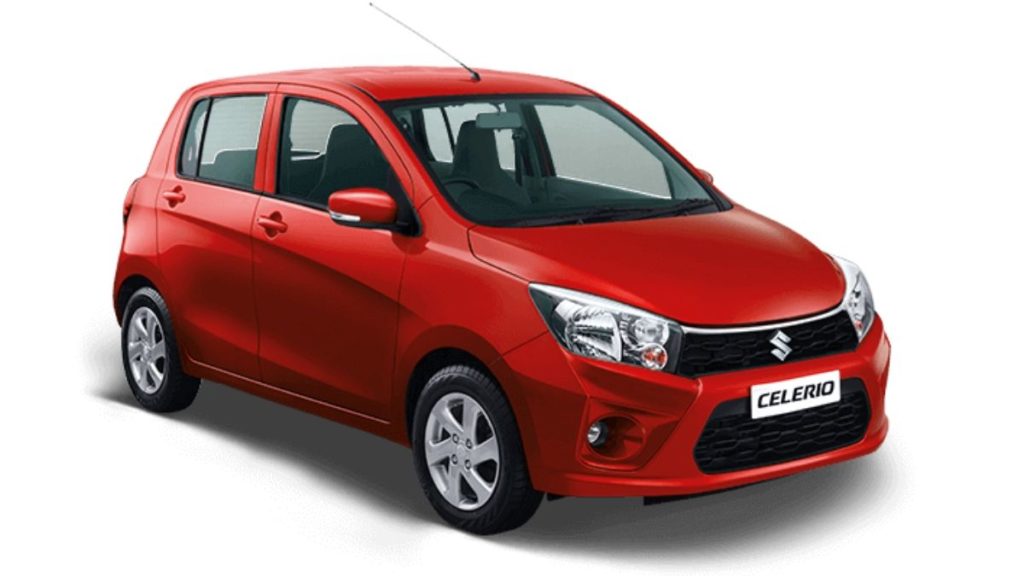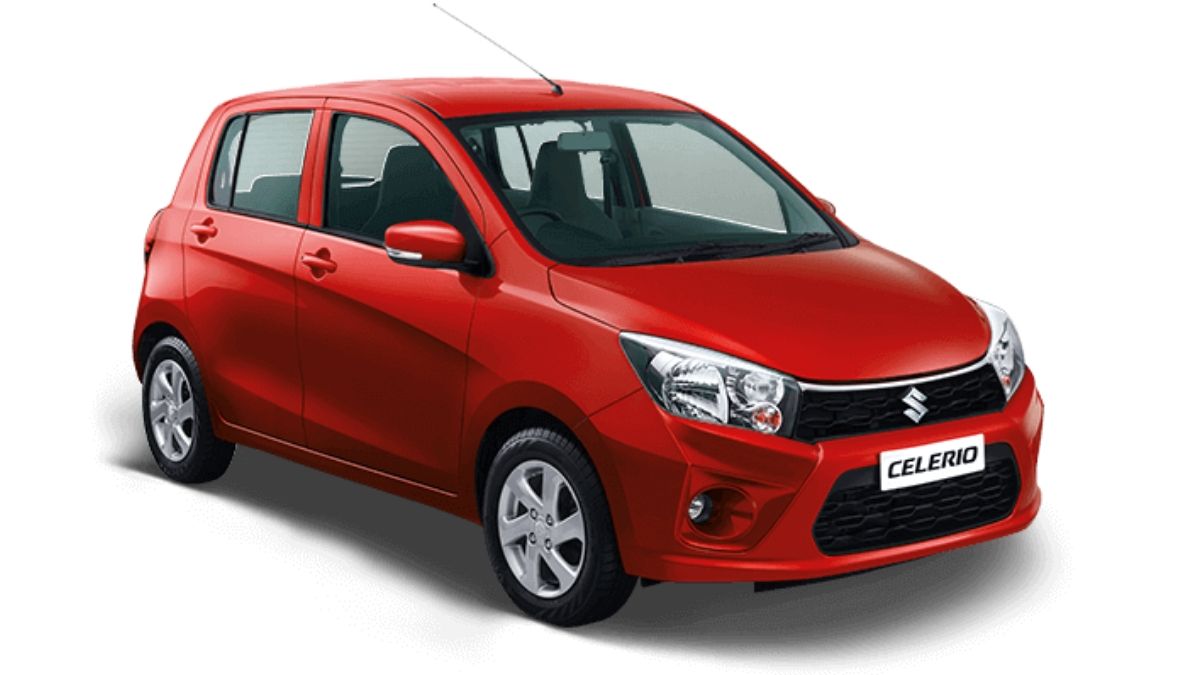 Maruti Suzuki Celerio is one of the most popular budget CNG cars in India. Very recently, cab aggregators have also started using Maruti Celerio CNG as a fleet car. Maruti Suzuki Celerio is available in Petrol as well as in CNG options with prices starting at Rs 4.41 lakh (ex-showroom). But we recommend the Maruti Celerio VXI (O) CNG variant of the Celerio priced at Rs. 5.72 lakh (ex-showroom), to get the best bang for your buck. Despite being a small hatchback, it provides plenty of cabin space, decent quality interior plastic, and excellent highway stability.
Due to its wide stance, Celerio can maintain a high speed without any issues. If your commute involves a lot of highway driving then Maruti Celerio is a great option.
Maruti Celerio Petrol: Review
Maruti Suzuki Celerio is powered by a BS6 compliant 1-liter 3-Cylinder petrol engine that churns out around 67 BHP and 90 Nm of peak torque. Despite being a 3-Cylinder engine, Celerio is quite refined. If we talk about its real-world performance then according to one of the owners it's perfect as long as you drive it below a speed of 120 km/h. He said if you go beyond that then the car will struggle, which is acceptable considering its segment.
In terms of comfort, one of the owners of Maruti Celerio said that he is 5'11" tall still the driver's seating position was quite comfortable for him. However, few owners have had mixed reviews about the legroom from the driver's point of view. Apart from that, Celerio has a good amount of ground clearance.
One of the best features that many owners feel is its front visibility which enhances the driving experience. Well moving forward towards the mileage of Maruti Celerio, the car has comfortably delivered a fuel-efficiency of around 23 km/l with its BS4 variants. However, with the new BS6 compliant engines, the automaker claims that Maruti Celerio can deliver a fuel economy of up to 21.63 km/l on highways. If we talk about city and hilly regions, it can safely churn out a fuel-economy of around 18 km/l. Maruti Suzuki cars are known for their excellent fuel economy and Celerio is no different.
Maruti Celerio CNG Review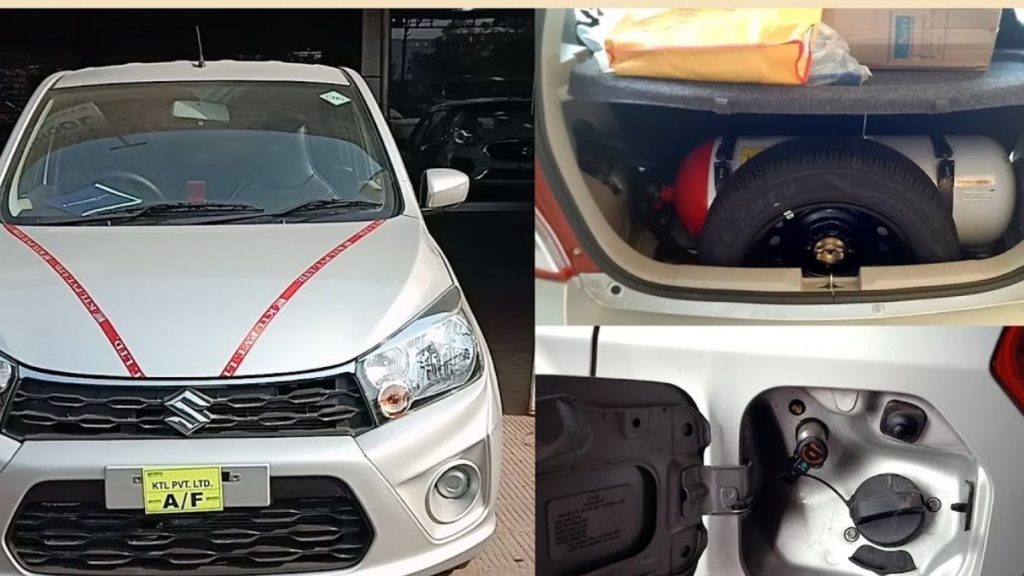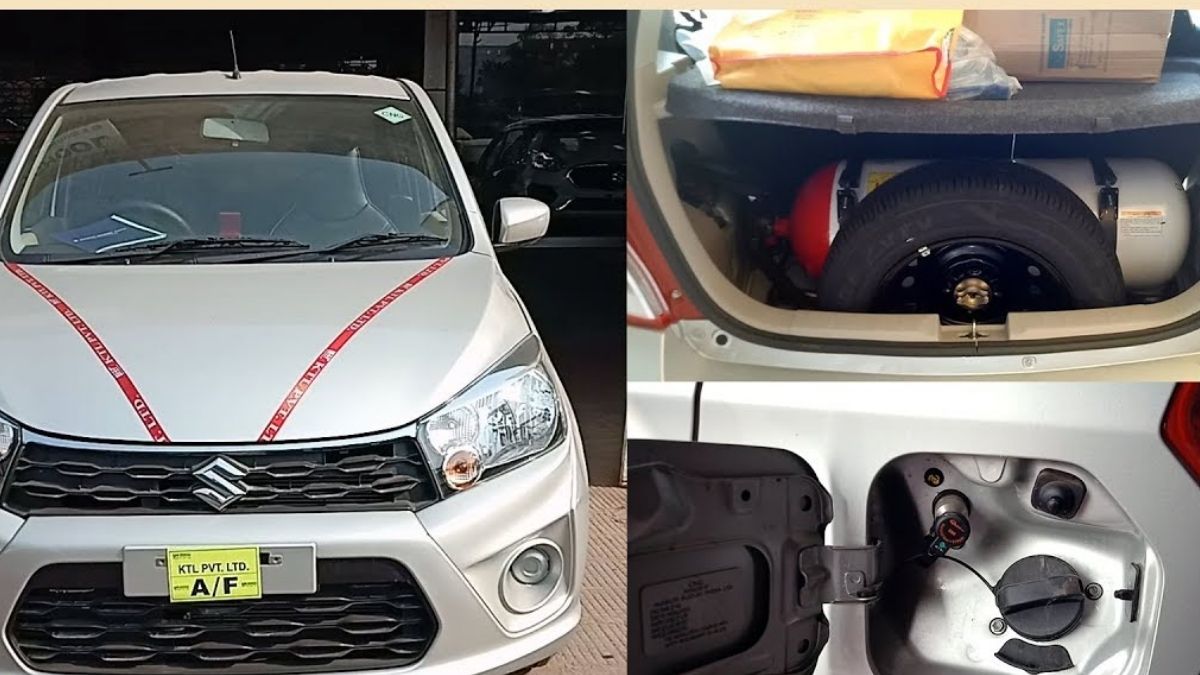 2020 Maruti Celerio comes with a factory-fitted CNG option, which makes it one of the best budget CNG cars under Rs. 6 lakh in India. The biggest perk of having a CNG car is obviously the higher mileage. In the case of Celerio, the automaker claims to have a mileage of 30.47 kg/km. According to its owners, one can easily get a fuel economy of 25 km/kg in the city and 28-29 km/kg on highways while driving Celerio CNG.
Maruti also provides a separate digital fuel meter for CNG on the MID, which is very handy. Apart from this, the most obvious downside of getting a CNG fitted car is the loss of boot space and the same is with Maruti Celerio. However, due to Maruti Celerio being a factory-fitted CNG car, the performance on CNG is quite impressive. According to one of the reviewers, one cannot get the same level of tuning in an aftermarket CNG as they get in a factory fitted one. Most of the time while driving Maruti Celerio on CNG mode, the car delivers the same performance as it'd in the case of a petrol car.
Best Cars Under Rs 6 Lakh: Tata Tiago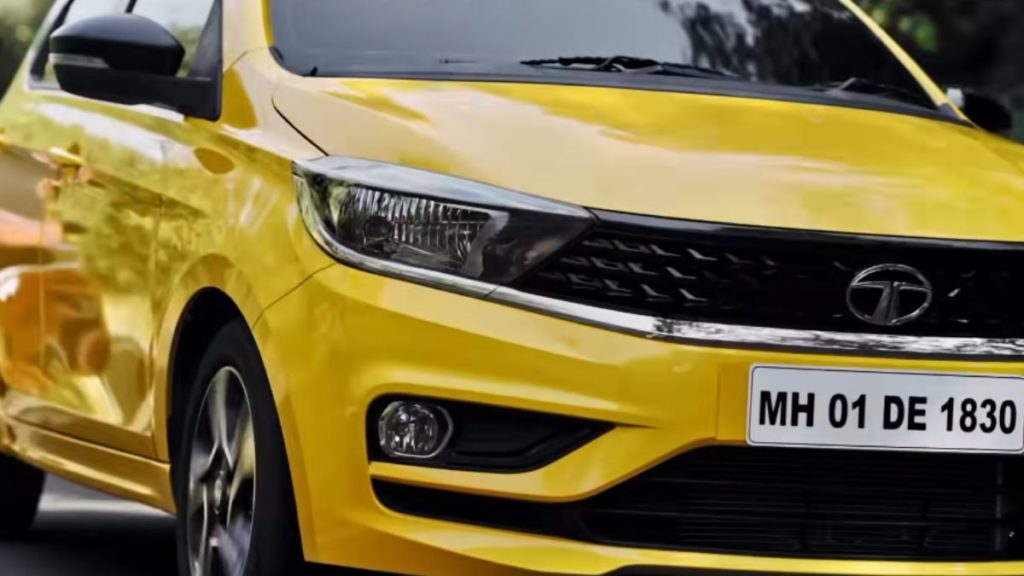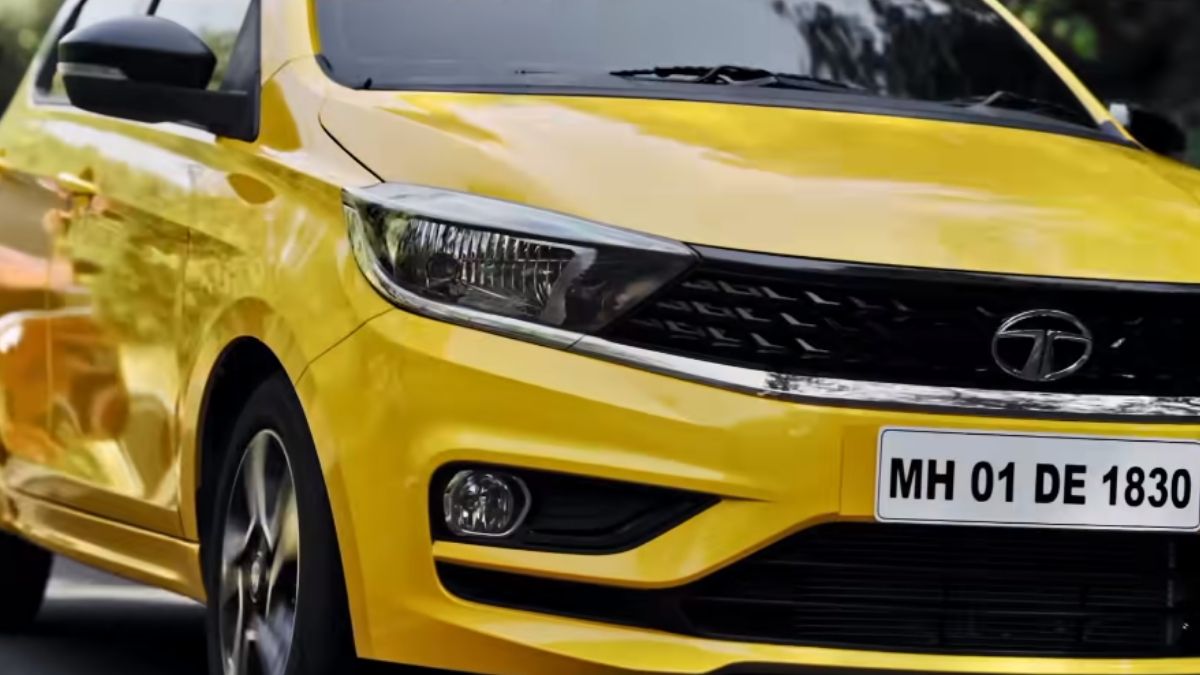 With a four-star rating in the global NCAP crash test, Tata Tiago is the safest car in its segment and the segment above it as well. In terms of safety, it is outmatched only by its big brother Tata Altroz, which is a premium hatchback. Tata Tiago is available only with a BS6 compliant 1.2-liter 3-Cylinder petrol engine available in both manual and automatic transmission. The price of Tiago starts at Rs 4.60 lakh (ex-showroom). Unlike Maruti Suzuki Celerio and WagonR, Tata Tiago is not offered with a factory-fitted CNG kit.

The best value for the money variant of Tata Tiago is the Tata Tiago XZ Plus, which comes with alloy wheels, touch screen, cooled glove box, and a lot more. However, in order to stay true to the title of this article, we will recommend the Tata Tiago XT version priced at Rs. 5.20 lakh (ex-showroom) that you should go for. You can also go for the Tata Tiago XE version, but personally, we won't recommend it because the manual window placement in this variant is in an awkward position. Even if you plan to install aftermarket windows in XE, the window switch will hit your leg from the side. There's a way to get it done, but the procedure will leave a hollow space in place for the original manual window switch.
Tata Tiago Petrol
In terms of performance and handling, Tiago is one of the best cars within the given price range. Under the hood, a 1.2-liter three-cylinder Revotron BS6 compliant engine powers the car with a maximum output of 84 BHP and 113 Nm torque.
As per several owner experiences, one may not get an instant torque while accelerating the car but there will not be any power lag. Tiago delivers a constant power output even at higher speeds. However, in the updated BS6 Tata Tiago, the engine is very peppy and delivers a much better pickup compared to the previous generation. Tiago is very stable on highways and cornering which enhances the driving experience. One of the main highlights of the Tata Tiago is its responsive steering. The city driving in the car is very easy as the steering is easily turned using a single finger and returns to the center after taking the turn. There is no "dead-spot" in the steering and it is very responsive. Even the slightest turn is registered on the road. Driving the Tata Tiago is an engaging experience.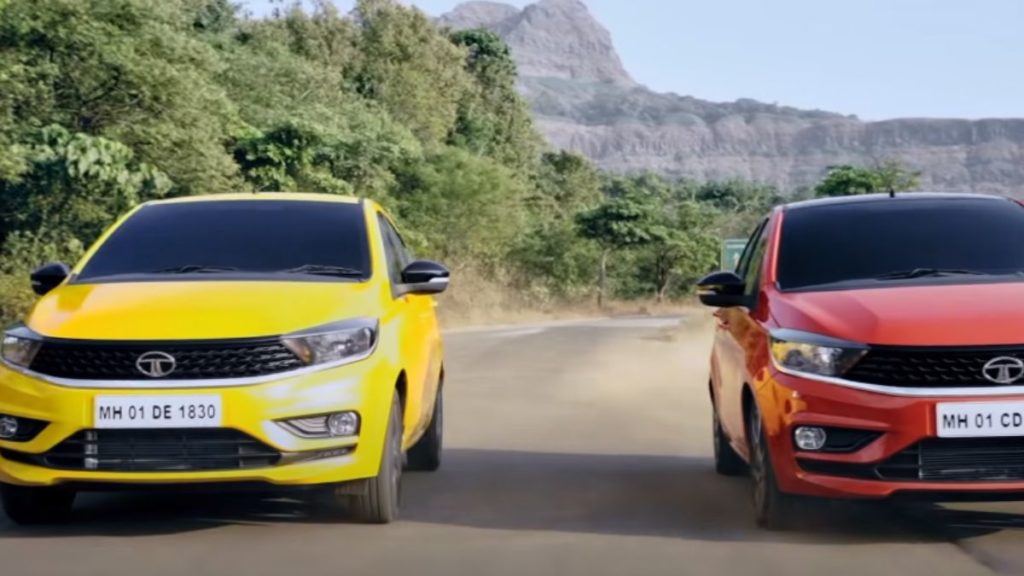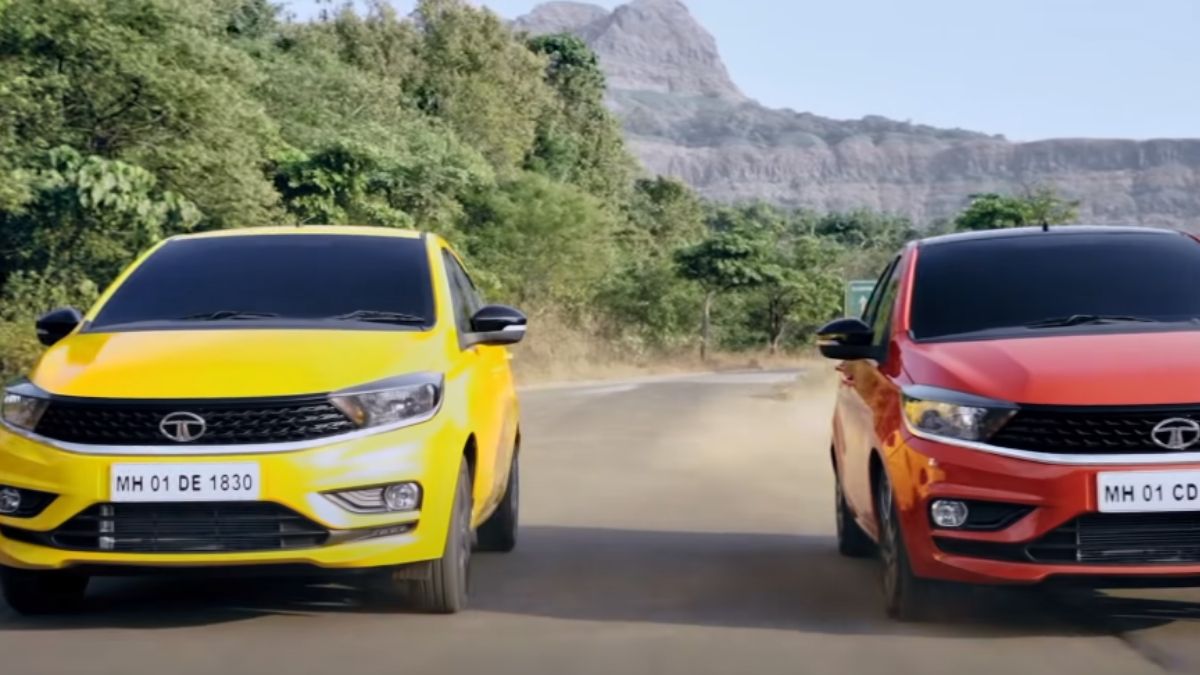 Additionally, Tata has provided a premium interior along with comfortable seats and sufficient room inside the cabin. If we talk about its most highlighting features then it's the Harman and Kardon speakers in every model except XE. In terms of real-world mileage, Tata Tiago delivers 20 km/l on highways and about 16 km/l in the city.
When it comes to the shortcomings of the car, then it's the engine noise and vibrations. However, both of these issues have been resolved to a really great extent in the BS6 Tata Tiago facelift variant.
Tata Tiago With After-Market CNG Kit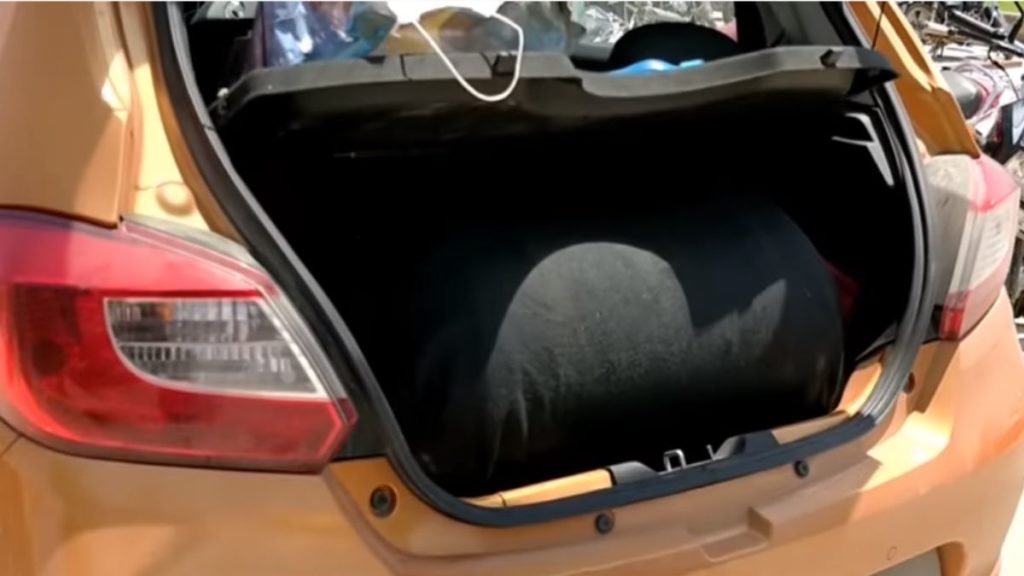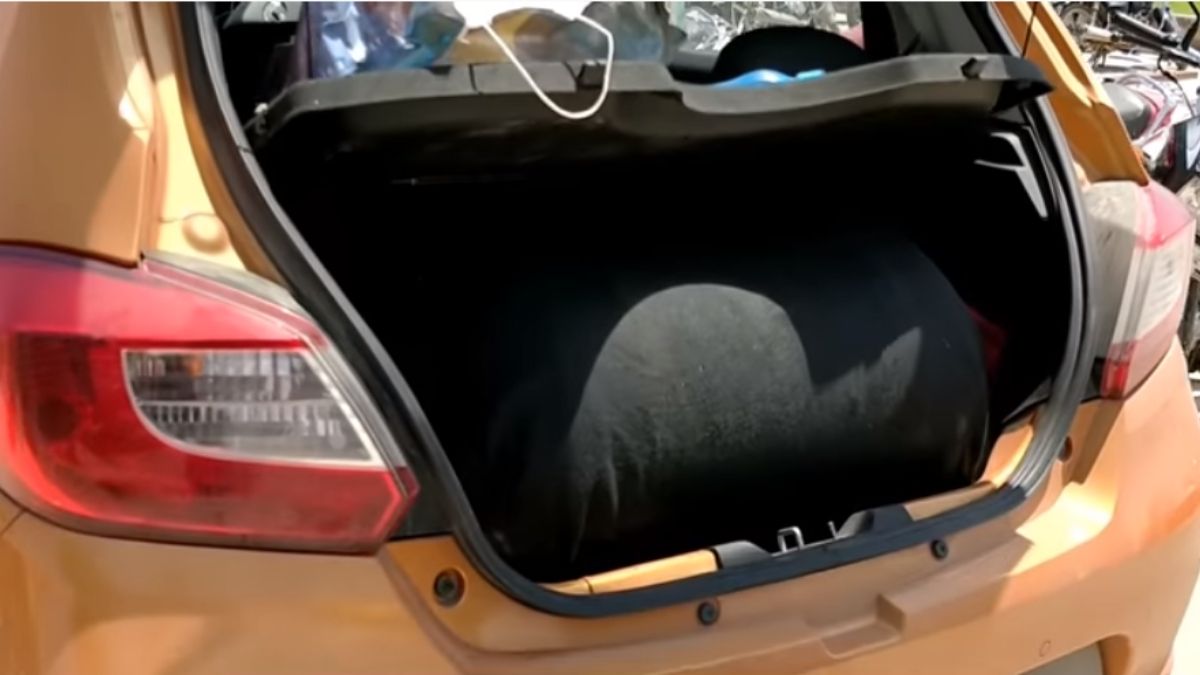 Tiago is not offered with a factory-fitted CNG kit. However, some users get it done by installing an aftermarket CNG in Tiago. One of Tiago's owners had installed a Tomasetto sequential kit with a 12kg cylinder capacity which cost him Rs 31,000. The price of the CNG kit may fluctuate depending upon the quality of the CNG kit. As per this report, Tiago delivers a mileage of around 25km/kg in CNG mode.
In terms of performance, he felt power lag at low RPMs in CNG mode, however, the power delivery was quite smooth after the third gear. This is a problem in several after-market CNGs. However, several CNG kits with advancers claim to deliver performance close to a factory fitted one. Lovato CNG kits are best suited for Tata cars, according to one of the owners.
Getting an aftermarket CNG can void the warranty of a car's engine. To counter this problem, you can go for a dealer fitted CNG option. Several Tata dealers offer the facility a dealer-fitted CNG kit, which is approved by the showroom and does not cause any voidance of the warranty. Usually, these showrooms have a tie-up with a Government-authorised CNG kit dealer, which does the installation on behalf of the Tata showroom.
Such an option would be slightly more expensive than buying an aftermarket CNG on your own. But it's worth the peace of mind. For those who do install an aftermarket CNG all by themselves, Lovato CNG kits are the best option and they usually run without any issues. Just make sure to get it installed at a Government-authorised service center.
Similar to the factory-fitted CNG, you can get a fuel-filling pump in Tata Tiago near its petrol filling lid. This can be done via a special request from your dealer.
Best Cars Under Rs 6 Lakh: Maruti Suzuki Wagon R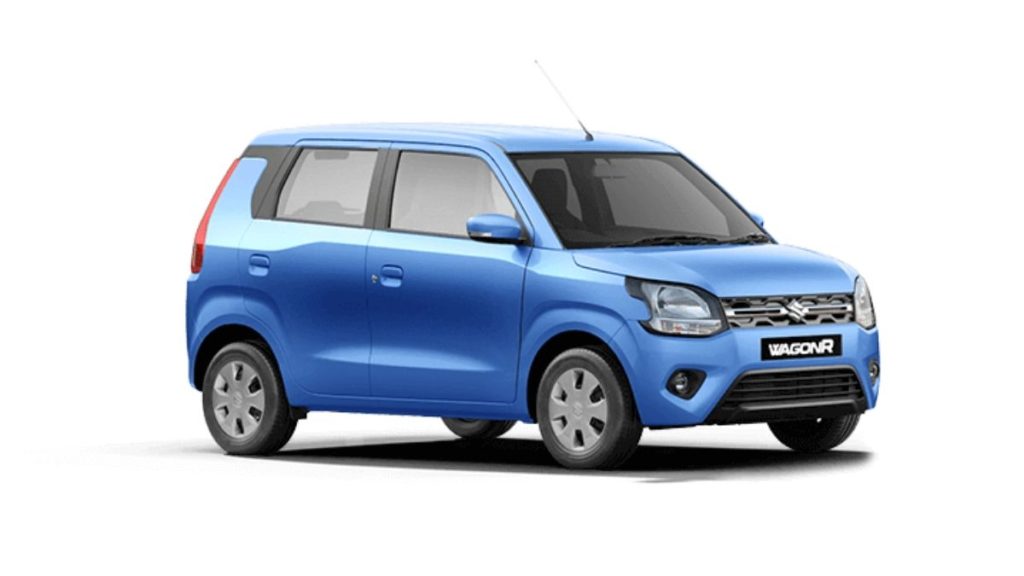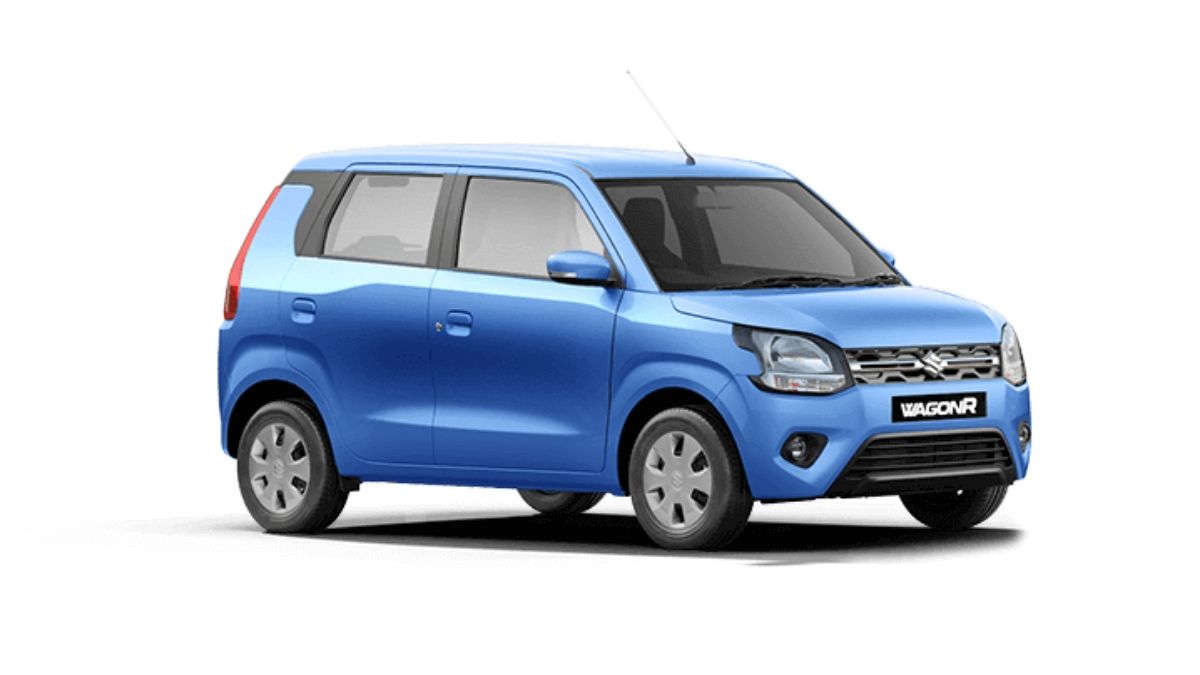 The new Wagon R is offered in three different engine options: a 1.0-liter three-cylinder petrol engine along with a CNG option and a 1.2-liter four-cylinder option. All variants other than the CNG are available with an automatic transmission option, and the CNG version is only available with an MT. Prices for the new Maruti WagonR starts at Rs 4.45 lakh (ex-showroom).
The best value for money variant of Maruti Suzuki Wagon R is the Wagon R LXI (O) CNG priced at Rs. 5.25 lakh (ex-showroom), which comes with factory fitted CNG. There is also a WagonR VXI 1.2-Liter option. But I'll explain why you should and should not go for it later in the article.
Maruti Wagon R: Petrol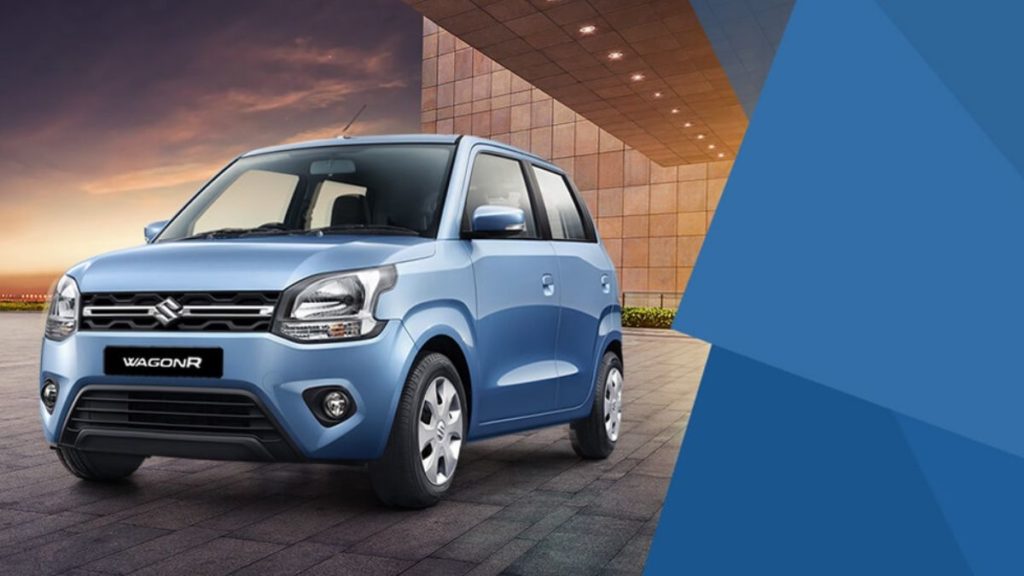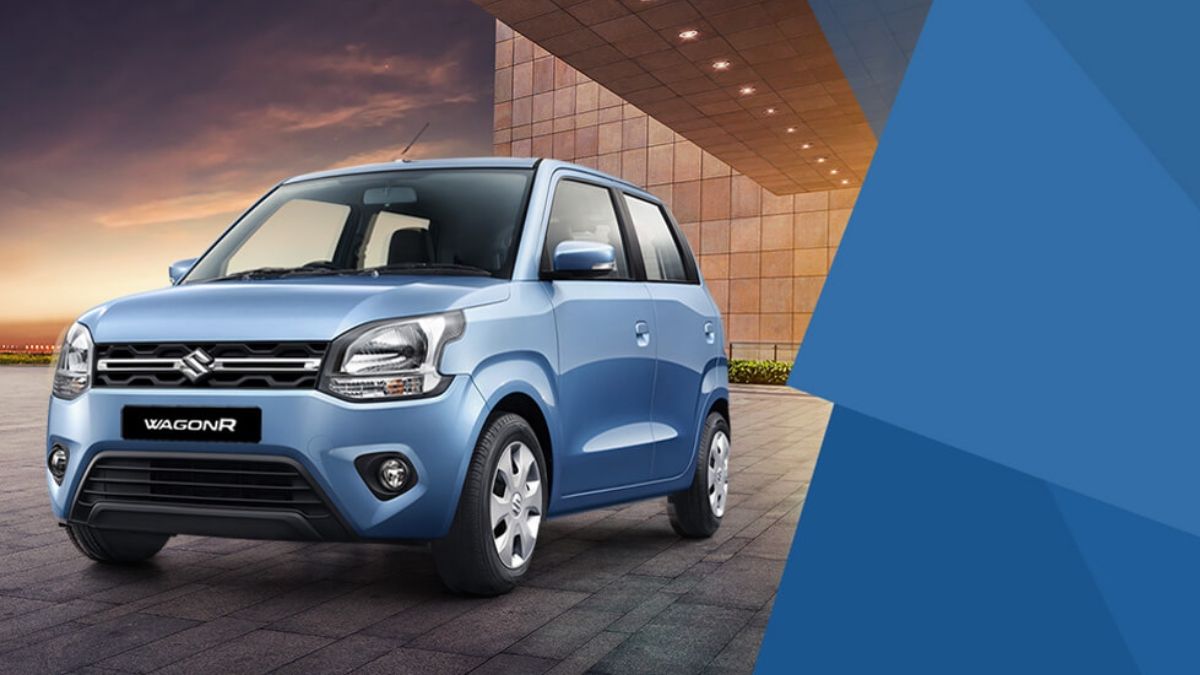 On paper, the 1.0-liter engine generates 67 BHP and 90 Nm of torque, while the 1.2-liter engine produces 82 BHP and 113 Nm of peak torque. As per their power output, the 1.0-liter engine offers decent performance, whereas the 1.2-liter is quite punchy in power delivery. Additionally, the 1.2-liter engine provides a good engine response and it quickly achieves a speed of 100 km/h. However, the car has a noticeable amount of body roll on turns, which is not a good sign. The high body roll in Wagon R also defeats the purpose of having a bigger 1.2-liter more powerful engine. As the car will feel unstable at high speed and if driven slow it'd be unable to utilize all of its power.
Apart from this, Maruti Wagon R has ample headroom and boot space. The new Wagon R is bigger than before and has the largest boot space in its segment. It's designed to be more comfortable than its sibling Celerio and deals with road bumps and patches quite effectively.
Maruti Wagon R: CNG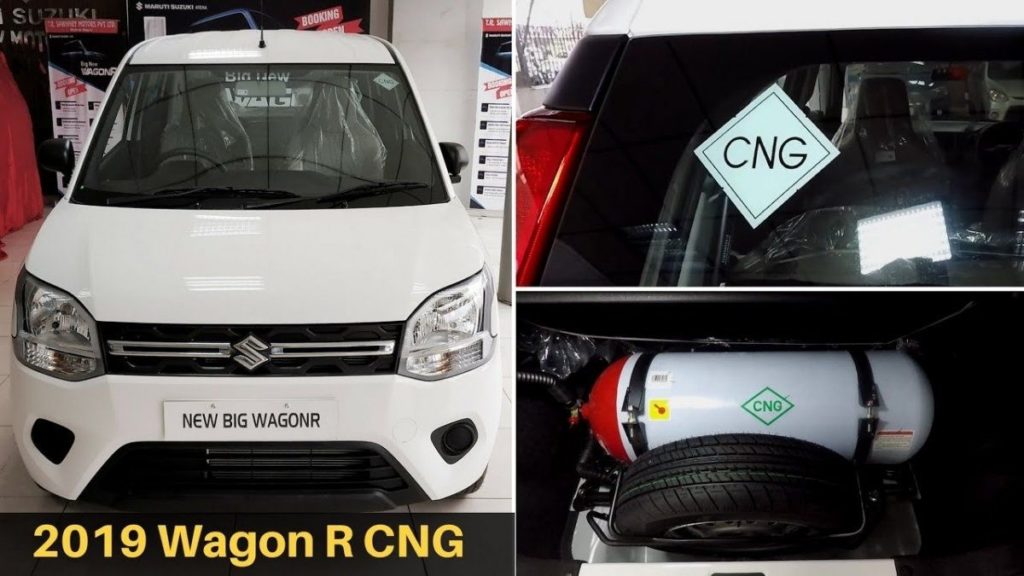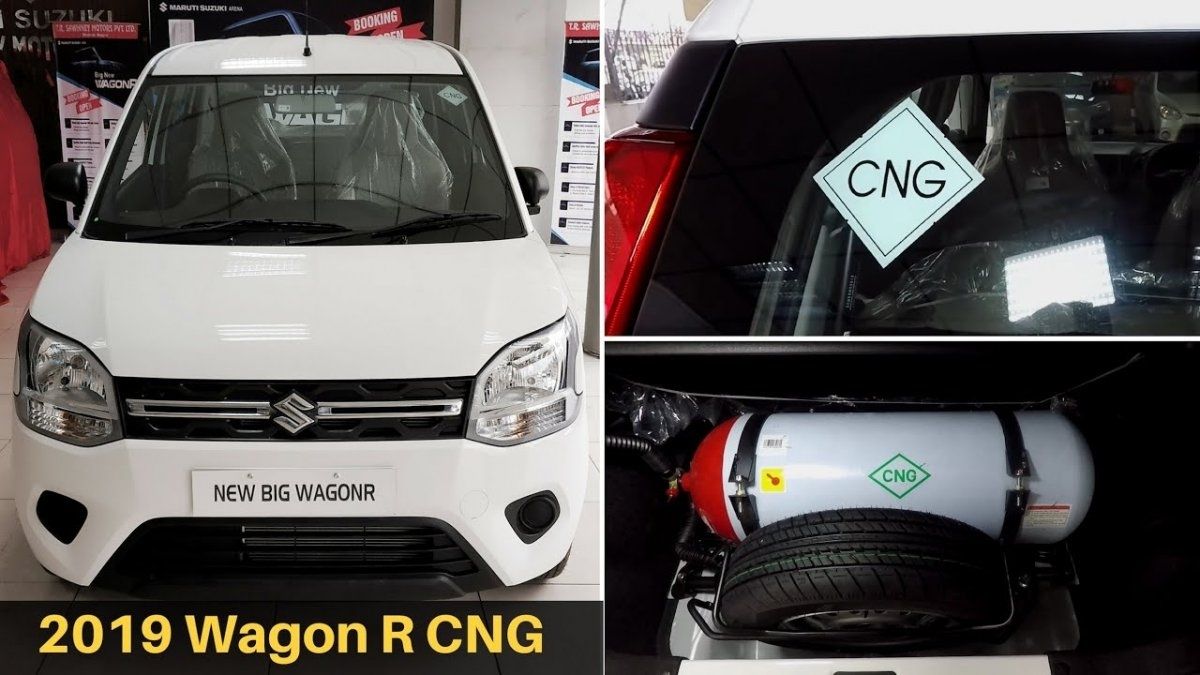 Maruti provides a factory-fitted CNG kit in Wagon R, which is totally hassle-free. Wagon R has quite a smooth power delivery in CNG mode. In terms of mileage, the CNG variant of Wagon R with a claimed fuel economy of 32.52 km/kg, has the best figure out of all three cars here. The boot space in Wagon R is also reduced by a good amount, but since the car has a big 310-liter space the CNG cylinder leaves plenty of room for luggage.
Best Cars Under Rs 6 Lakh: Which One To Buy?
All the above-mentioned cars are among the best selling cars in their segments. All of them have their own perks and drawbacks. Moreover, it depends on individuals' requirements which one suits them the most.
Celerio is a good option for those looking for a decent performing car with great handling and high-speed stability. Also with its CNG variant, you can achieve a higher mileage.
On the other hand, go for Maruti Suzuki if you prefer to drive slowly and want a spacious cabin. It's a highly fuel-efficient car addition and it has plenty of boot space making it suitable for carrying more luggage. Furthermore, its factory fitted CNG variant makes it a hassle-free fuel-efficient car to own, just like the Celerio.
For those asking "Why should we buy Tata Tiago?". Well if you want a well-built and fun-to-drive car, then Tiago is the best option for them. Tata Tiago is also very impressive in terms of ride quality and high-speed stability. The small hatch also has a world-class suspension that offers plush ride quality even on the bumpiest of roads. The after-market CNG is a small price to pay for all the benefits you get from a well-built car.
Moreover, as I said earlier it depends more on your purpose of buying a car.
Anyway, do share your views in the comments section below on which one will you go for and why?
The post Best Cars Under Rs 6 Lakh For 1,000 Km/Month Driving Requirement appeared first on Fossbytes.